About Us
Immigration is a very important time in your life and it's important that it is handled by people who understand the migration process and work hard to protect your interests. You can always contact us by lodging an enquiry form through this website, emailing us at advice@australianmigrationconsultancy.com or telephoning at +64 3 310 6007. The team working provide the framework by which Independent Migration Australian migration agents can handle your immigration file and give you the service you require as you consider moving to the wonderful country of Australia. Our registered migration agents work under the registration process of the Office of the Migration Agents Registration Authority. They handle your file in their own right and deal with you directly whilst working with the reassurance of being able to instruct experienced legal professionals to handle more complex legal emigration or associated matters.
Our Team
Rupert Ward
Barrister

Rupert is is a practising Barrister in the High Court of New Zealand and is admitted to practice as a Barrister of the supreme court of Queensland, Australia. He has been working in varying capacities related to Australian migration for over 25 years. Rupert does not give Migration advice but refers you to the  expert who can help you best. Rupert instigated at least one change to the Migration Act of Australia. If direct legal work is required inside Australia Rupert refers work to Australian based and practising Legal advisors.
Lyndal Peterson
Visa Supervisor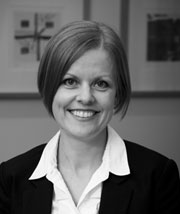 Lyndal is a qualified lawyer both in Australia and New Zealand. She has worked across a variety of areas of law over a period of 20 years and has practiced law in both countries. Whilst Lyndal is an Australian having lived in both Sydney and Brisbane she now lives in New Zealand.
As our visa supervisor, Lyndal does not give immigration advice but she works closely with all of our registered migration agents to ensure that a high quality of service is provided to our clients. You can telephone Lyndal on +64 3 310 6007 ext 718.
David Lloyd
Marn#9251054 MIA #490  Senior Registered Migration Agent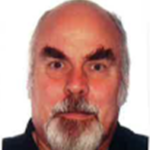 David has worked in the industry for 30 Years and was one of the first registered under the original registration programme in 1992. He has lobbied for the MIA European Chapter, served on the MIA professional Practice Panel and mentored agents for MIA, MARA and the AAT. He has worked on high profile case including the mother and baby case in Villawood.   David received the "most trusted Immigration-Advisory-Australia"by the Australian and New Zealand diocese of the Russian Orthodox Church outside Russia. Winner in the 2015 Global Mobility , Immigration and Logistics award.
Areas of practice Business Long Stay ( 457), Distinguished talent, Employer Nomination Scheme, General skilled migration, Migration Review Tribunal, Refugee and humanitarian, Refugee Review Tribunal, regional skilled migration , religious worker.
Natalie Johnston
MARN #1576694 Registered Migration Agent

Natalie has been a registered migration agent since 2015, completing her post graduate qualification at Australian National University (ANU). She has also has had a fulfilling career working in the international student sector in Australia for almost 20 years including management and recruitment roles. She is passionate about the issues which affect international students in Australia and has a depth of understanding of the legislative frameworks and respective compliance requirements involving international students, and can provide specialist knowledge and advice in these areas.
Natalie has lived in a number of different countries but calls beautiful Perth, Western Australia her home. She is easy to communicate with and will always give fair advice as she seeks to help others achieve their migration goals.
Jonathon Peter Karr
MARN #1789808  Former Migration Agent (Consultant  Only)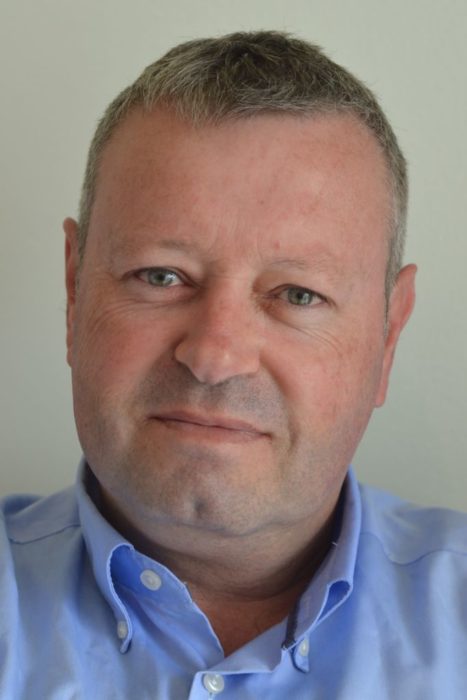 Jonathon is originally from Sydney and has lived and worked in many places around the world, including London, Houston, Rotterdam, Dubai and Singapore. He has developed considerable international experience and thoroughly enjoys working with clients from all backgrounds.
After joining the Department of Immigration in 2005, Jonathon undertook various roles over nine years, including six years dealing with general and character-related visa cancellation policy and cases. After resigning from Immigration, he moved to Christmas Island with his wife and son for 18 months. While on Christmas Island, he commenced the Graduate Certificate of Australian Migration Law and Practice through the Australian National University.
Jonathon is a consultant to the firm and  the firm will draw on his knowledge to assist clients, particularly those with complex circumstances or immigration history. His areas of interest include clients who have been refused (or may be refused) a visa or whose visa has been cancelled (or may be cancelled). Jonathon is committed to providing excellent service to all his clients.
He lives in Melbourne with his wife and is currently studying law at Deakin University.
Choon Ghee Gan (Sara)
MARN #1574687 Registered Migration Agent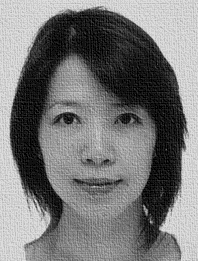 Sara was a registered agent of the company until 2018 .  Sara has lived in Asia, North America and the Middle East and now calls Australia home. She enjoys the lovely weather, beautiful scenery and cultural diversity in Australia. She believes Australia is a great place to live and would like to help her clients immigrating to Australia to be part of this beautiful country.
Sara has been a registered migration agent since 2015 after completing her Graduate Certificate in Australian Migration Law and Practice from Murdoch University. She believes every case is unique and strives to provide professional and personalised services to each client.
Prior to becoming a registered migration agent, Sara has had over 13 years of work experience in architecture and construction project management in Singapore and Dubai, U.A.E. Sara is proficient in English, Chinese Mandarin and Chinese dialects including Cantonese, Hokkien and Teochew. She is conversant in Bahasa Malaysia.
Mark Roberts
MARN: #1575942 Registered Migration Agent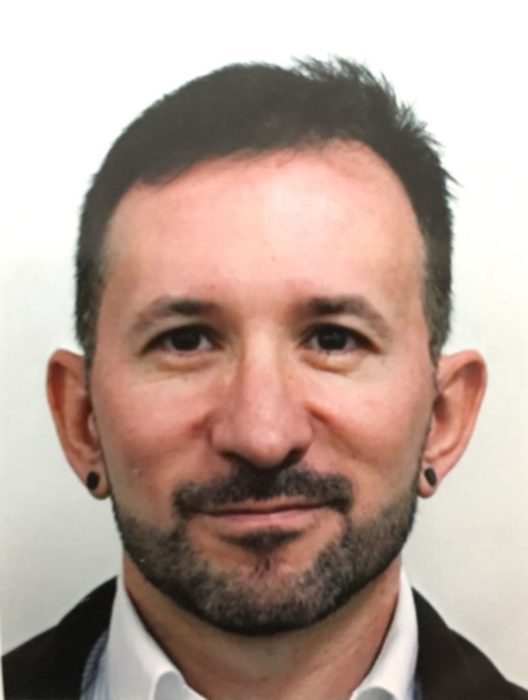 Mark is a capable and highly organised person who enjoys a good challenge. He has a large amount of experience in General Skilled Migration as well as Employer Nominated visas and the related skills assessments, sponsorships and nominations. He has been involved with overseas students for a number of years, having worked in the English as a Second Language Industry both in Australia and various locations around the world. Mark has a real passion to see people's dreams come true and loves to assist them as they seek to do so. Before becoming a migration agent through the Australian National University in Canberra, Mark worked in Education and Business Management.
Charlotte Matilda Chompff
MARN: #1280788 Registered Migration Agent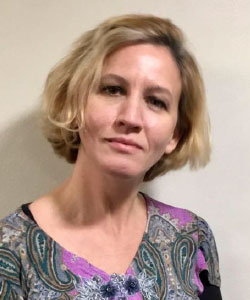 Charlotte has great strengths in the field of Migration – particularly in the analysis of complex issues, finding the human story among the legal issues, writing legal submissions and arguing a case. Charlotte enjoys creative problem solving – and can map out a plan for the future to achieve migration goals . We ask Charlotte to consult on those cases where our clients need her impressive analytical and technical skills.
Harrison Cooper
Law clerk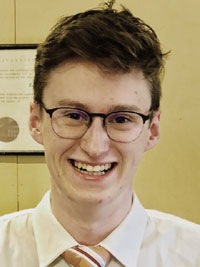 Harrison is currently studying for a law degree and is an enthusiastic and committed member of the team. Harrison enjoys supporting the registered agents in helping people with emigration which he knows is a huge step in clients' lives.
Ralph Gerritsen
Client services agent for Netherlands, Belgium and Europe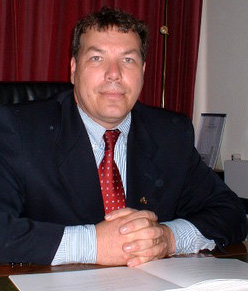 Ralph has worked in Australian Immigration client services since 20 years. Ralph has an Australasian passport and is based in Holland. He has helped thousands of people explore emigration to Australia. He is passionate about client service and can be contacted at support@australianmigrationconsultancy.com
Migration Agents Registration Authority (MARA)
All our migration agents are registered with the Office of the Migration Agents Registration Authority. Only registered agents (or migration lawyers) can legally provide visa and migration advice in Australia. All registered migration agents must have completed a migration law course and must participate in on-going professional development.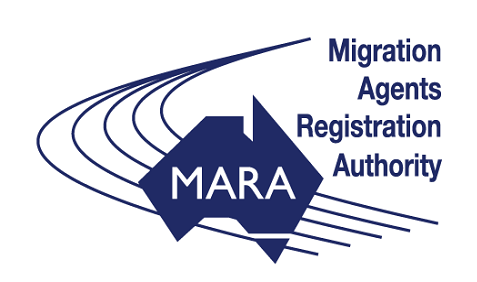 MARA Code of Conduct
Australian Migration Consultancy Services Ltd. complies with the Code of Conduct for registered migration agents. This Code of Conduct is a legal document to regulate the conduct of registered migration agents and provide safeguards for migration agent clients.